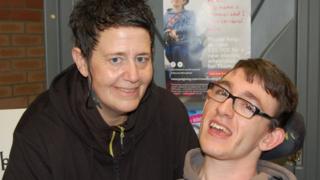 A woman is wasting 48 hours locked in a portable toilet to cause funds for a wheelchair for a guy with cerebral palsy.
Louisa Marnoch has been hunker in the toilet in the hallway of Tesco in Milton, Cambridgeshire since Thursday.
She is raising money towards a PS25, 000 wheelchair for Thomas Grice, 21, who has not had a brand-new one since he was 11.
Asked if she might get a wee bit digested, Mrs Marnoch said she would "do a little light-colored blogging and play 'I spy'".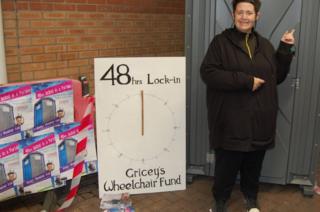 Thomas Grice was born three months' prematurely, weighing 2lb 7oz( 1.1 kg ).